Car Battery Checks
Serving Goleta & Isla Vista Car Owners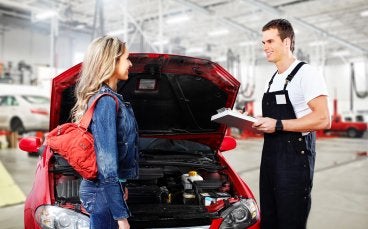 If you notice your car is taking longer to start, or have had to jump your car's battery in recent months, it may be time to replace it. To ensure your car's battery does need to be replaced, bring it to Mahneke Motors and have one of our Goleta auto repair mechanics test it.
If it shows signs of age/damage and is not working correctly, we can help you select the best type of new battery for your car so it can run smoothly for many years to come. It is our goal to provide unparalleled auto repair services, as well as help our customers save time and money, which is why we offer battery testing services. We do not want you to spend money on a new battery unless it is needed.
While we test your car battery, we can also check:
TPSs
The starter
The alternator
The voltage regulator
If we determine the battery is not the cause of your recent car problems, our trained auto mechanics can locate the issue and resolve it in a timely manner. Please call our Goleta auto repair shop at (805) 681-0021 to learn more about our battery check services. We also offer shuttle services for clients, if needed!