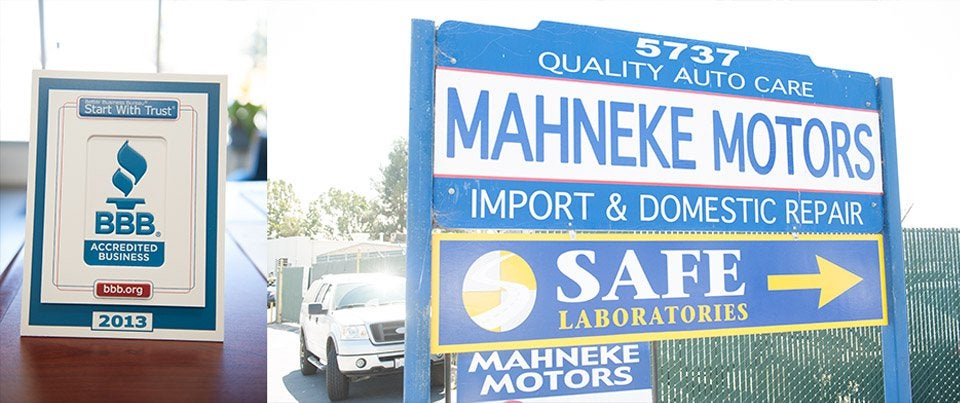 Proudly serving our friends and family in Goleta and beyond!
Bringing Goleta peace of mind.
Properly maintaining your car, though it can be seem like a daunting task, can be a huge time and money saver down the road. That's why we go the extra mile in educating our customers about the benefits of regular service and maintenance – a little more up front can save you a lot when it really counts.
Whether you're making a daily commute to State Street, or just dropping off the kids at Dos Pueblos, put your worries about your car's performance and safety to rest with a quick trip to Mahneke. Our service advisers are knowledgeable and friendly, and are more than happy to discuss the right service plan for your car with you. Give us a call or schedule an appointment online!
Family of drivers?
Give us a call or stop by the shop to discuss how we can set up a maintenance and service plan for you and your family. Eliminate any worries about the safety and well-being of your family on the road, and bring that same peace of mind to your loved ones.
Fords, Chevys, Chryslers, Toyotas, Subarus and more!
Our shop is proud to provide a wide range of IV students' most commonly requested services, and we work on the the above makes and many more! Check out our full list of services here, or give us a ring to inquire further about specific services for your car. We're not here to squeeze every last dollar out of America's future leaders, just to make sure that your car helps you get there!
Need more information? Give us a call at (805) 681 0021 or send us a message!